Our Response to COVID-19
A Message from the Board of Directors
At the time of composing this announcement, the Tri-state area is in the middle of a still expanding virus epidemic. Life has changed quickly for us and we are unaware of how it will change in the coming weeks and months.
As of now, we are praying that we will have a normal and full camp season beginning in late June and going through the summer. However, we know that there may be other bends in the road because of COVID-19 that may affect camp.

In light of the present circumstances, we are asking you to go ahead and continue to register as you would normally. However, until further notice, we will no longer require a non-refundable deposit, nor will we encourage you to pay the entire amount in advance to receive a discount. As camp time gets closer and if it looks like we will be having camp, we will contact you regarding a deposit and/or payment. In the event that you already registered and have paid all or part of your required fees, we want you to know that you will receive a full refund for any situation that may arise that is related to the COVID-19 crisis.
• If PBBC needs to cancel a session or a single week, we will notify you and give you a full refund.
• If your child cannot attend because of a health or financial issue, we will give you a full refund .
So, feel free to visit the website (pbbc.org) and continue to register your campers. Also, please complete your volunteer staff applications. And pray that the Lord will be gracious to the people of our region and that we could enjoy full camp sessions this summer. Please pray for the summer sessions and for one another as we go through these strange times.
"Train up a child in the way he should go; even when he is old he will not depart from it."
Proverbs 22:6
About Pine Bush
A week or two at Pine Bush Bible Camp is an unforgettable experience. Serving kids ages six through 17, there is something for everyone. Campers will learn about God while surrounded by His creation in our rustic,country setting.
You won't believe how much is packed into your time at Pine Bush! Awesome activities, outrageous games, great food, life-long friend-ships, and incredible speakers who will challenge you to make God's Word an important part of your life. Participate in a sporting event, team competition, outdoor activity, or take a swim in the pool. Regain your energy with a big dinner and finish the day with action-packed events. And that's just day one! Come and experience Pine Bush Bible Camp for yourself this summer!
Your registration includes
all of this and more...
• Swimming in a guarded pool
• Canoeing and Fun Boats
• Archery
• Soccer, Basketball & other outdoor sports!
• Competitive Group Games
• Game Room
• 9 Square
• Disk Golf
• Off-site Hikes(weather depending)
• Campfires
• Patch Classes
• Playground
• Crafts (small fee for some crafts)
2020 CAMP DATES
KIDS CAMP SESSION ONE
Week 1: Sun, June 28 – Sat, July 4
Week 2: Sun, July 5 – Sat, July 11
KIDS CAMP SESSION TWO
Week 3: Sun, July 12 – Sat, July 18
Week 4: Sun, July 19 – Sat, July 25
KIDS CAMP SESSION THREE
Week 5: Sun, July 26 – Sat, Aug 1
Week 6: Sun, Aug 2 – Sat, Aug 8
KIDS CAMP SESSION FOUR
Week 7: Sun, Aug 9 – Sat, Aug 15
TEEN CAMP
Week 8: Sun, Aug 16 – Sat, Aug 22
Kids One Week
Boys & Girls ages 7-13
$275
$285 After June 1st.
A caring and engaged staff, and the beauty of God's creation for a complete week … and the result is fantastic! New campers are quickly integrated into the session with team-building games, kind counselors, and a program staff that makes sure no one is left out. The program team makes sure that everyone has a great time and the chapel messages challenge each camper to consider their relationship with Jesus Christ.
Kids Two Weeks
Boys & Girls ages 7-13
$470
$480 After June 1st.
Our Two Weeks Camp kicks off your summer with exciting games, solid Bible teaching, and a caring and engaged staff. Each camper will spend the weeks building relationships with their fellow campers as well as with their counselors and the staff. There is time for crafts, organized games, free time, and ample time in our well-guarded swimming pool! Our campers will learn about God and many will come to know Him personally while appreciating His creation in our rustic, country setting. Two Weeks Youth Camp is the ideal camp experience for Veteran and older campers.
Teen Week
Teens, ages 14-17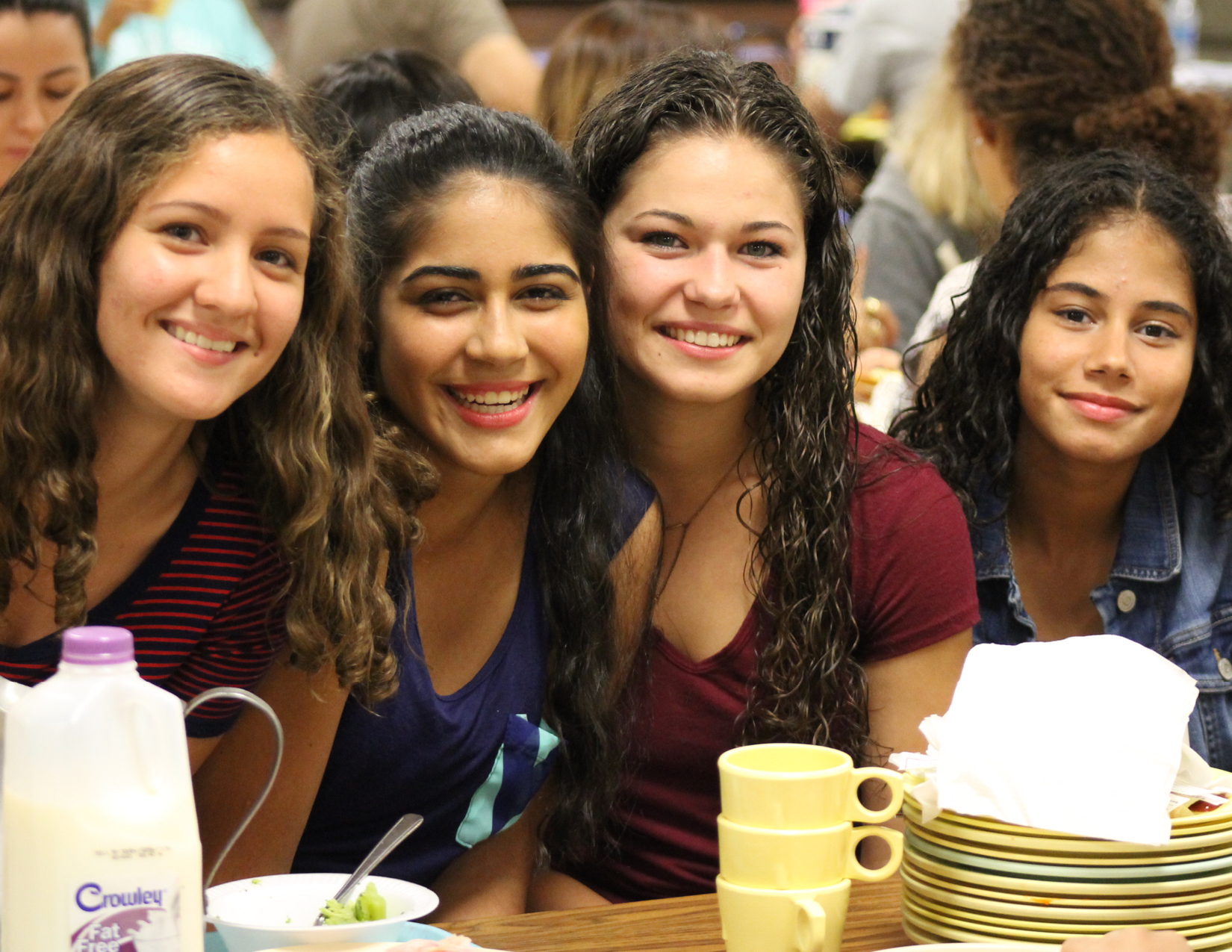 The crown jewel of the summer sessions. Campers range in age from 14 to 17 and each one is on their last week away from home before returning to High School or off to College. Don't miss this time of high intensity games, challenging messages from the Bible, and ample time for significant conversations with your friends, counselors, visiting missionaries, and other worthy role models.
Location
PACKING LIST
Twin sheet
Pillow
Sleeping bag
2 Pairs of sneakers (in case one gets wet)
Flip flops / Water shoes (something to wear to walk to pool / river)
Toiletries
Shorts / T-shirts
2 Pairs sweatpants / jeans
2 Sweatshirts
2 Swim suits
2 Towels
Socks
Undergarments
Bible / Notebook
Flashlight
Raincoat / Poncho
Some sort of laundry bag
PJ's
*Please label everything.